Advantages of carbon oxygen lance
Views:0 Author:Site Editor Publish Time: 2021-02-05 Origin:Site
Carbon oxygen lance mainly refers to electric furnace smelting, generally mainly refers to electric furnace door carbon oxygen lance, but also furnace wall carbon oxygen lance.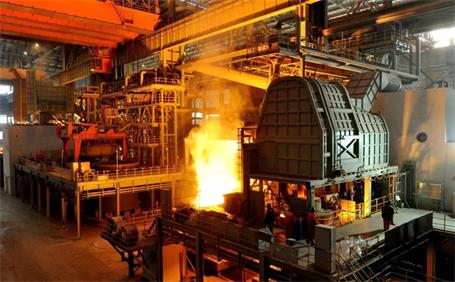 The furnace door carbon oxygen lance is equipped with two water-cooled nozzles, some are two water-cooled oxygen lances, and some are a combined oxygen lance.
The former two oxygen lances are arranged around, one is a Laval supersonic oxygen lance, and the other is a carbon gun for spraying carbon powder with a straight hole. Laval nozzle with carbon gun above.
During smelting, the spray gun in the furnace door is gradually inserted into the furnace as the scrap is melted.
Compared with traditional smelting process, the use of electric furnace carbon oxygen lance has the following advantages:
(1) The furnace door carbon oxygen lance sprays oxygen into the molten pool at a supersonic velocity of Mach number 2, which changes the chemical balance in the molten pool and greatly increases the amount of CO in the molten pool.
(2) Full-process foam slag smelting. Due to the participation of carbon injection, the conditions for the entire foam slag smelting process are improved, reducing splashing, increasing power utilization, reducing noise and improving quality;
(3) The flue gas temperatureincreases and sufficient oxygen reacts with carbon. Compared with the traditional system, free oxygen is used for CO combustion during decarburization, and the oxidizing atmosphere in the furnace is weaker, which reduces the consumption of electrodes and refractory materials.