Technical advantages of electric arc furnace
Views:16 Author:Site Editor Publish Time: 2020-12-28 Origin:Site
1. High efficiency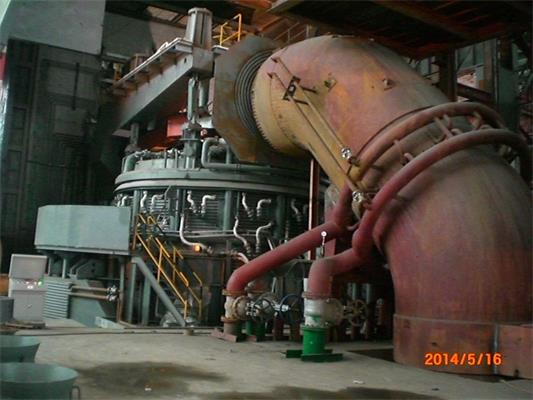 EAF adopts a new scrap preheating technology, which can minimize production costs, increase production, and meet environmental protection standards. Through 100% steel scrap preheating and effective recycling of heat energy, the energy consumption per ton of steel is reduced to less than 280KWh. Horizontal preheating or furnace roof scrap preheating technology, furnace door and furnace wall oxygen lance technology, foam slag technology, automatic electrode connection After the technology, the smelting efficiency of modern EAF has been greatly improved.
2. High quality
After EAF is combined with LF, VD, VOD and other equipment, it can smelt and produce high-quality steel, as well as stainless steel. Ultra-high power input and high production capacity are the unique features of this furnace type smelting.
3. High flexibility
Relying on decades of experience in the development of electric furnaces, we can provide a variety of advanced and efficient EAF steelmaking solutions, including various specifications and types of electric arc furnaces, such as tapping groove electric arc furnaces for casting, top charging electric arc furnaces, Horizontal continuous charging electric arc furnaces, furnace roof preheating electric arc furnaces, ferroalloy electric arc furnaces, stainless steel electric arc furnaces, and all related processes, automation, environmental protection systems, etc.
Advanced oxygen blowing and carbon injection technology strengthen the smelting performance of EAF. Dongfang Huachuang Electric Arc Furnace is an ideal smelting equipment for producing all kinds of steel from normal carbon steel to high alloy steel and stainless steel.