Vacuum melting furnace of the application and development
Views:0 Author:Site Editor Publish Time: 2021-06-04 Origin:Site
Application and development trend of vacuum melting furnace
Everyone knows that the vacuum melting furnace is a widely used vacuum equipment in the market for the preparation of metal alloy materials. Vacuum induction melting technology has also been very well applied in different occasions and fields. Here is an introduction to the application and development trend of vacuum melting furnaces: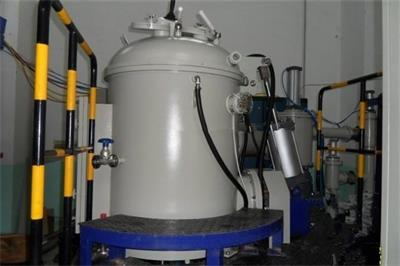 At present, the advantages and disadvantages of different vacuum melting furnaces and vacuum induction furnace types are compared. Looking forward to the future development direction of vacuum induction furnace, expound its development trend. The development and progress of vacuum induction furnaces are mainly reflected in the gradual improvement of the overall structure of the equipment, the increasingly obvious trend of modularization and the more intelligent control system.
With the rapid development of modern industrial technology, people's requirements for the use of mechanical parts are getting higher and higher, and the more stringent use environment puts forward higher requirements on the properties of metal materials such as high temperature resistance, wear resistance, and fatigue resistance. For some specific metals or alloy materials, whether it is early stage R&D test or later mass production and use, research or obtain high-performance metal alloy materials require the support of metal smelting equipment, surface heat treatment equipment and so on.
Structure description:
This product is composed of furnace cover, furnace body, furnace bottom, crucible rotation mechanism, vacuum system and intermediate frequency power control system.
The furnace cover, furnace body and furnace bottom adopt double-layer water-cooling structure to keep the temperature of the furnace shell not exceeding 60°C. The furnace cover is opened manually. The furnace cover is equipped with observation holes and baffles. In order to facilitate the addition of alloy elements during the melting process, the furnace cover is specially equipped with an alloy feeder. There is an induction coil in the furnace body, and the melt in the crucible can be easily poured into the ingot mold by manually turning the handle outside the furnace. The ingot mold can be designed to be water-cooled. The upper part of the crucible is equipped with a temperature measuring device.
The vacuum system uses two-stage pumps, namely K-300 oil diffusion pump and 2X-70 mechanical pump. The mechanical pump is equipped with an electromagnetic bleed valve to avoid oil return after power failure. The vacuum unit is equipped with an air release valve and an inflation valve.