The introduction of the cooling tower
Views:6 Author:Site Editor Publish Time: 2021-04-23 Origin:Site
The cooling tower is a comprehensive product integrating aerodynamics, thermodynamics, fluidics, chemistry, biochemistry, materials science, static and dynamic structural mechanics, processing technology and other disciplines. Water quality is a multi-variable function, and cooling is a multi-factor, multi-variable and multi-effect integrated process.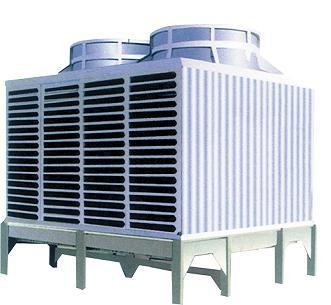 Cooling towers are mainly used in air conditioning cooling systems, refrigeration series, injection molding, tanning, foaming, power generation, steam turbines, aluminum profile processing, air compressors, industrial water cooling and other fields. The most widely used are air conditioning cooling, freezing, and plastic chemical industries. . The specific division is as follows:
A. Air temperature adjustment category: air-conditioning equipment, cold storage, cold storage room, freezing, heating and cooling air conditioning, etc.;
B. Manufacturing and processing: food industry, pharmaceutical industry, metal casting, plastic industry, rubber industry, textile industry, steel plant, chemical industry, petrochemical products, etc.;
C. Mechanical operation cooling category: generators, steam turbines, air compressors, oil compressors, engines, etc.;
D. Other industries
The function of the cooling tower is to exchange the cooling water carrying waste heat with the air inside the tower body, so that the waste heat is transferred to the air and dispersed into the atmosphere.
harm.
Long-term use of cooling towers will breed bacteria. The typical bacteria are "legionella", which can cause infectious diseases and will be affected within 800 meters of each cooling tower. Urban cooling towers are a major source of urban pollution. Legionella is spread through the air. The water tank of the air-conditioning system is an ideal breeding place for Legionella bacteria, which can be piped throughout the entire building. Therefore, people who have been in air-conditioned rooms for a long time should be especially careful.