Low-carbon ferrochrome production method
Views:4 Author:Site Editor Publish Time: 2021-02-03 Origin:Site
Low-carbon ferrochrome, as a ferrochrome with low carbon content, is an important additive in steelmaking and casting. Usually, our common stainless steel and high-alloy ferritic steel are added with low carbon content in smelting. Carbon ferrochrome is smelted, and it can be said that low-carbon alloys are widely used.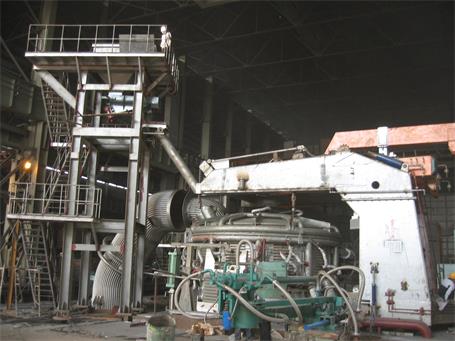 What is low carbon ferrochrome?
Low-carbon ferrochrome is a ferrochrome variety with a carbon content of less than 0.25. Its raw materials are metallurgical materialssuch as silicon-chromium alloy, chromite and lime, which are smelted through various smelting methods. It is used in the industry. In the steelmaking industry, low-carbon ferrochrome is a necessary ferroalloy additive for the production of stainless steel and special steel.
Low-carbon ferrochrome production method
Under normal circumstances, ferrochromium will use high-carbon ferrochromium refining method and electric silicon thermal method to produce low carbon ferrochromium. The electric silicon thermal method is to use silicon chromium alloy in the condition of alkaline slag in the circuit. The silicon reduces the oxides of chromium and iron to produce low-carbon ferrochrome.
The high-carbon ferrochromium refining method uses chromium ore to refine high-carbon ferrochromium. In addition, oxygencan be used to refine low-carbon ferrochromium. If chromium ore concentrate and low-carbon ferrochromium are used, the slag in the refining furnace has a larger viscosity and a higher viscosity. High melting point, during the smelting process, the temperaturemust be very high. Therefore, the power consumption is high, the lining life is short, and the carbon content is not easy to drop. If oxygen is used to blow low-carbon ferrochrome, it has great advantages. There are many benefits, such as high productivity, low production cost, high recovery rate and so on!
After reading it, you will find that low-carbon ferrochrome is not only widely used, but the process is also very particular when producing low-carbon ferrochrome. People can't help but sigh that the production method of low-carbon ferrochrome is amazing!