What is the composition and working environment of the electric arc furnace shell
Views:2 Author:Site Editor Publish Time: 2021-04-28 Origin:Site
EAF roof is usually cylindrical, with a frusto-conical bottom underneath, and a spherical disc-shaped bottom for good strength. The furnace shell bears the weight of the furnace lining and metal, as well as the thermal stress caused by the thermal expansion of the furnace lining. Generally, the temperature in most areas of the furnace shell is about 200°C. The temperature of the furnace shell is higher when the furnace lining is locally burned. There are furnace doors and steel tapping holes on the shell.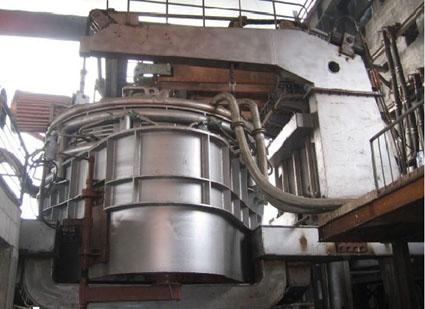 The furnace shell is required to have sufficient mechanical strength and rigidity. The furnace shell should be tightly welded with horizontal and vertical stiffener plates, and reinforcement should be made around the opening. Some large electric furnaces use cage-shaped furnace shells. Except for the furnace shell and the bottom of the furnace part which are welded by steel plates, the upper half of the furnace shell is cage-shaped, and the inner furnace shell steel plates are welded by vertical and horizontal steel parts.
The horizontal support can be made of steel pipes as the main water supply and drainage pipe of the water cooling block. For furnaces with a diameter of 3~4m, the furnace shell and the furnace lining can be replaced as a whole, which speeds up the furnace repair time. On older large furnaces, the upper and lower parts of the furnace shell can be disassembled, and the joints should avoid the slag line. The upper furnace shell and furnace wall can be hoisted away together. Holes to remove moisture during the oven.