Our company's ferroalloy refining furnace is quite good
Views:2 Author:Site Editor Publish Time: 2020-12-25 Origin:Site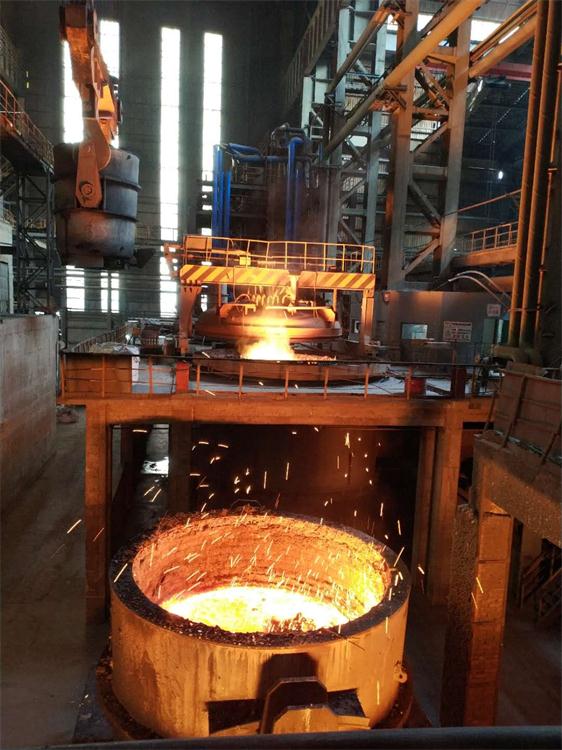 Ferroalloy electric furnaces, including deep-melting reduction electric furnaces and ferroalloy refining electric arc furnaces, all use electric arc heating and are equipped with three graphite electrodes. The ferroalloy electric furnace body is generally circular, and the furnace body is divided into a fixed furnace body and a tilting furnace body. It is an electric furnace that combines the advantages of electric arc furnace and submerged arc furnace.
This kind of electric furnace can withstand high temperature inside the furnace like an electric arc furnace with open arc smelting, and can operate continuously like a submerged arc furnace with a very high reducing atmosphere, intermittent tapping and slag discharge. This kind of ferroalloy electric furnace can be used to smelt high-titanium slag, ferronickel, ferrochrome, medium and low carbon ferroalloys, tungsten slag, ferromanganese, ferrosilicon and other ferroalloys.
Features of ferroalloy electric furnace equipment:
The electric furnace can adopt a fixed furnace body, a tilting furnace body or a rotating furnace body;
Water-cooled wall hanging slag can be used according to different smelting quality;
Use conductive cross arms or electrode holders for power supply;
The electrical control can adopt PLC automation control technology;
It can use furnace top feeding, PLC automatic control, weighing sensor weighing, high batching accuracy;
Water-cooled copper pipes and large-section water-cooled cables are used for the secondary bus, which can effectively reduce the impedance of the current system.