Model of ferroalloy refining furnace equipment
Views:6 Author:Site Editor Publish Time: 2021-01-08 Origin:Site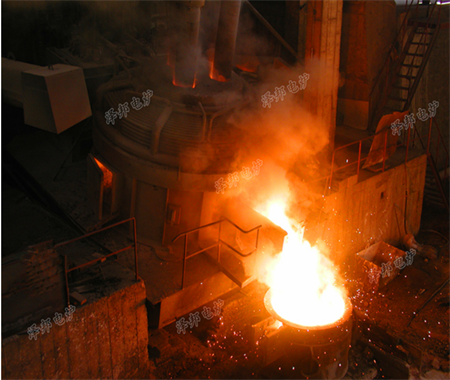 The ferroalloy refining furnace is mainly used for desilication refining of ore, high-silicon low-carbon ferroalloy re-refining products and fluxes to obtain medium-carbon, low-carbon, and micro-carbon ferroalloy products. It is generally an electric arc smelting furnace; Smelting of ferroalloy products such as, medium chromium, low chromium, low microchromium, nickel-iron, ferromanganese, high-titanium slag, rare earth alloys, zirconium and other iron alloy products.
Model parameters of ferroalloy refining furnace equipment:
Technical parameter

/

Model

1000

KVA

1800

KVA

2200

KVA

3200

KVA

4000

KVA

6300

KVA

8000

KVA

Hearth diameter(mm)

2750

3200

3400

3700

4200

4700

5300

Transformer rated capacity(KVA)

1000

1800

2200

3200

4000

6300

8000

Transformer first voltage(KV)

10/35

10/35

10/35

10/35

10/35

10/35

10/35

Transformer secondary voltage(V)

180-75

210-95

220-109

240-121

260-139

310-151

340-175

Graphite electrode diameter(mm)

200

250

300

350

400

400

450

Tapping angle/slag tapping angle

45°

Cooling water consumption(m

³/h

)

60

100

150

250

3000

300

350
※The above data is for reference only and can be reconfigured according to user needs.
Xi'an Zebang Electric Furnace Co., Ltd. is located in Xi'an, the ancient capital of the thirteen dynasties. It is a technology-based enterprise that provides complete sets of steel-making equipment for domestic and foreign steel industries and undertakes "turnkey" projects (EPC). The business scope focuses on the design, manufacture, installation and commissioning of complete steelmaking equipment, covering the design and manufacture of other metallurgical equipment, transformation and upgrading, and process technical services.
The main products include steel-making electric arc furnaces, ladle refining furnaces, VD/VOD furnaces, submerged arc furnaces, induction furnaces, brazing furnaces, electroslag furnaces and other metallurgical equipment. The company's customers are all over the country and exported to foreign countries, from large steel plants to design institutes, such as Japan JSPC Design Institute, MCC Huatian, MCC Beijing, MCC Saidi, MCC South, Beijing Mingcheng, Maanshan Iron and Steel Design Institute ; Provided a complete set of steelmaking equipment for Hyundai Steel Company (300 tons LF), Iran Natanz Steel Company (75 tons EAF and 80 tons LF) and Vietnam TNC Steel Company (40 tons EAF), which formed a good Partnership.
The company adheres to the tenet of "innovative development, sincere service", advocating the corporate culture of "down-to-earth, excellence", and will provide our customers with better equipment and services.