Ferroalloy electric furnace production method
Views:9 Author:Site Editor Publish Time: 2021-01-13 Origin:Site
The electric furnace method is the main method for smelting continuous cast steel|iron alloy, and the output of electric furnace ferroalloy accounts for more than 70% of the total ferroalloy output.
Electric furnaces can be divided into submerged arc furnaces and electric arc furnaces, also called refining furnaces. Electric furnaces that use carbon as a reducing agent to produce ferroalloys are commonly used as ore reduction furnaces, referred to as submerged arc furnaces.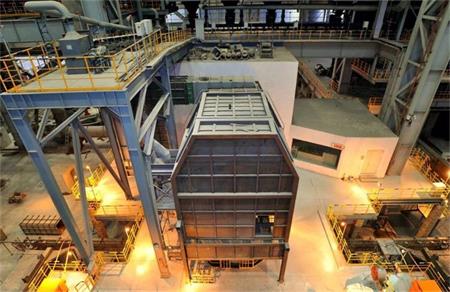 During smelting, mixed raw materials are added to the furnace mouth, and the root electrode is buried in the charge, and it is heated by the electric resistance heat generated by the electric arc and the current passing through the charge. Through the tap hole, the iron and slag are discharged regularly, and the production process is continuous.
Submerged arc furnaces can be divided into two operations: micro-slag method and slag-containing method according to the amount of slag output. The raw materials used in ferrosilicon and high-silicon ferrochrome are high in purity and contain less impurity oxides. No flux is added during production.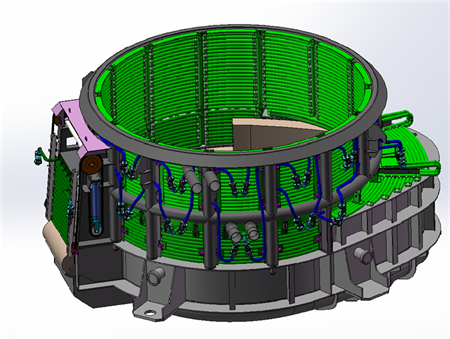 The amount of slag produced during the smelting process is very small, often called the micro-slag method. The raw materials used in the production of the micro-slag method are mainly silica, coke and steel scraps, and carbon ferrochromium is used in the production of silicon chromium. Carbon ferromanganese, carbon ferrochrome, silicomanganese alloy and other ore used contain many impurities and oxides, and need to add flux to make slag. Therefore, the amount of slag is large and exceeds the weight of the alloy, which is often called the slag method. In addition to ore and reducing agent, the raw materials used in slag method production often need to add flux.
Submerged arc furnaces can only obtain high-carbon alloys because of the use of carbonaceous reducing agents (so in addition to silicon alloys). The production of ferroalloys with silicon, mainly siliceous alloys (as reducing agent) usually uses electric arc furnaces, which are similar to steel-making electric arc furnaces.
The raw materials used in electric arc furnace production mainly include ore, including concentrate or purer oxide, (siliceous reducing agent and flux). The charge is added into the furnace from the furnace top or the furnace door. The entire smelting process can be divided into arc ignition, charging, melting, refining and tapping. The smelting process is completed by the arc exotherm and the silicon oxidation reaction heat. The tapping time depends on the silicon content in the alloy, and the production is intermittent.
At present, the main production varieties are low-carbon ferromanganese, low-carbon ferrochrome, micro-carbon ferrochrome, ferrovanadium and some other alloys with low carbon content.